Solar PV Roofing Installer Course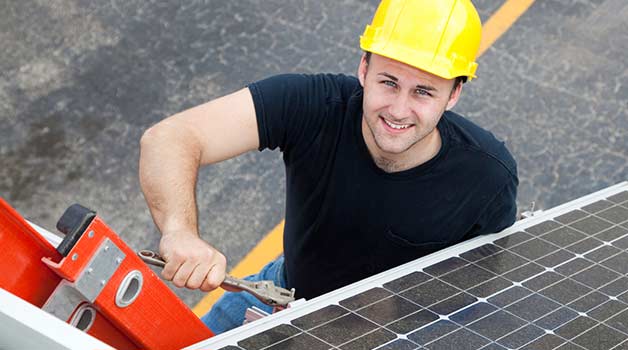 The Solar Panel Roofing Fitter course is suited for experienced roofers who wish to learn how to effectively install and fit solar panel arrays onto buildings.
Expand service and skills, learn to install solar panels
Installing solar PV panels to work alongside solar PV installation experts is becoming an increasingly in demand skill to possess. As an experienced roofing installation expert, learning to install solar panels will be a valuable addition to your skills. This one day roofing installer course from PASS Training and Development covers all aspects of solar installation for roofing experts.
Suitable for:
Other electrical energy courses: